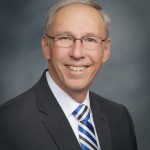 Rick Flanders served as the senior pastor of the Juniata Baptist Church in rural Tuscola County, Michigan, from 1973 until the end of August 2007.  During the time of his ministry there, the church operated a Christian school, conducted extensive evangelistic efforts, maintained a growing missions program, sponsored a weekly radio broadcast, and engaged in special ministries to correctional facilities and other residential institutions.
Pastor Flanders earned his Bachelor's degree at Bob Jones University in 1969, and completed the Master of Arts program at the graduate school there in 1971.  In 1988, Pensacola Christian College conferred upon him the honorary degree of Doctor of Divinity.  Pastor Flanders has written articles on a variety of subjects which have been published in both local and national periodicals, including the Detroit News, the Sword of the Lord, Frontline, Maranatha, Christian View of the News, Church Bus News, Pulpit Helps, Revival Magazine, and Preach the Word.
He has written a book on revival, Back to Normal, and a booklet on holiness in the church entitled "Blended Worship."  Both of these publications are experiencing national distribution.
Dr. Flanders was born in Richmond, Virginia, in 1948, and converted to Christ in Winston-Salem, North Carolina, in 1963.  Dr. Flanders is a Baptist Fundamentalist who believes the Bible to be the written Word of God.  He is keenly interested in the history of religion and religious revivals in America, and often speaks optimistically about the possibilities of a new revival era in our day.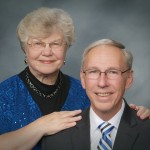 Dr. Flanders and his wife Toni have three adult children, a son and two daughters.  In September of 2007, he began a ministry of itinerant preaching for the cause of revival.