This report is sent out to friends who we believe are praying for us in our ministry for revival. God has been with us this month and has been answering prayer, and we rejoice with you in this. Let me briefly review what has happened.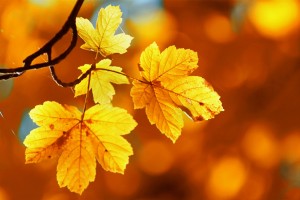 · At Kinross, Michigan, we were very happy to be at the Fundamental Baptist Church (led by my friend, Pastor Tim Rader) for Sunday's services on October 3, and also for the "Old School Gathering on the fourth. Fundamental is truly a church that is blessed of God. Dr. Rader, himself a native of the Upper Peninsula of Michigan, has pastored this large congregation in the U.P. for many years. God has given them many souls saved, a good Christian school, a growing church family, a tremendous mission program (including their own mission board, Baptist Pioneer Missions), as well as wonderful facilities. I have known them for some time now, and preached for them many times, and am thankful for their help with my ministry. It was an honor for me to preach behind their pulpit on this Sunday, and the Lord led me to speak all day from the book of Jonah. On Monday, they had their annual "Old School Gathering," a combined Christian educator's conference and preachers' meeting, and I spoke on "The Revival Issue" in the late afternoon. My friends Dr. Doug Jackson and Dr. R. B. Ouellette (who, of course, is my pastor), preached at night. This meeting is amazing in many ways, especially in its attendance (how many and from how far), and it is always a big blessing. God used it again this year.
· In Millersburg, Michigan, I got to preach in a revival campaign, October 10-14, at the North Country Baptist Church, where our friend Mike Sullivan is the pastor. This church is located in the northern part of Michigan's Lower Peninsula. As a side blessing, God let Toni and me enjoy the best "color tour" of our lives while we were in the U.P. (we took the "long way" home, going by the beautiful Tahquamenon Falls) and in the upper lower peninsula, viewing the stunning colors of the turning leaves. The meetings at North Country were well-planned and well-organized and aimed both at reviving the saints and winning sinners. Pastor Sullivan asked me to preach my sermon on "God and Guns" on Thursday night in an effort to get gun enthusiasts out to hear the Gospel. I believe real good was accomplished in the meetings here, and we had some encouraging experiences out soul winning. We also had time to lunch with our dear friend, Thelma Wells, a great servant of the Lord at Juniata Baptist Church who now lives with family "up north."
· At Tomah, Wisconsin, I preached in a revival campaign at the Tomah Baptist Church, October 17 through 22. Pastor Ron Tobin, a wonderful man of God, leads this congregation. Attendance Sunday, and at all the revival meetings, was very good. The people were receptive to revival truth (which they are accustomed to hearing from their pastor), and responded very well. Some were open about the turn-around decisions they had made during the week, and there is a sense that God revived many. I was privileged to lead a teenager named Levi to Christ one afternoon, and he made his decision public that night in the service. We also had some tremendous prayer meetings, where the Holy Spirit was obviously guiding us. The meetings seemed to be focused on the needs of Christians, and yet several revived believers succeeded in getting unsaved loved-ones out to the last service. The pastor has asked me to come back in 2012. We thank God for meeting with us and reviving us at Tomah!
· In Nashville, Tennessee, I got to preach at the Nolensville Road Baptist Church in a revival campaign, October 24-29. Our daughter Susanna (registrar at the Bill Rice Ranch) is an active member of this soul-winning church. The pastor is a good and godly man and a native of Michigan, Brother Denny Patterson. The people, in my opinion, are soul-conscious and evangelistic in their lives, and the church, as a result, is reaching many in this needy city. Pastor and I were enabled to lead Jean to Christ in her home, and she made a public profession of her faith in one of the meetings. Toni and I got to counsel several folks one-on-one from the Bible in regard to specific needs in their lives. We also saw many make important decisions at the public invitations. We also got to see our old Michigan friends June Griffin and her son Steve, and also spend some time with them on Friday. Steve is college-trained for ministry, has a fine family, is a member of a good church near Nashville, and has recently responded to a divine call to missions. June, his Mom, is enduring hard trials, but seems to be living in victory through Christ. We are blessed so much by meeting friends we knew at Juniata Baptist Church, and seeing how God is working in and through their lives. This was a great week in our ministry for revival. On Saturday, the 30th, we drove 800 miles up to Chester Springs, Pennsylvania, to begin a revival campaign at Victory Baptist Church on the 31st. This is where I am right now, and I want you to pray for us today, if you can.
Please pray with us about our work in November and December and for our trip to Kenya in January. We are to finish the campaign here in Pennsylvania on the third, and then I will drive to the Bill Rice Ranch the next day to preach at the Men's Retreat, November 5 and 6. Then I am to preach in a revival campaign at the LaGrange Baptist Church, LaGrange, Indiana, November 7-12. The following week (November 14-17) I will be involved in a revival campaign at the Houghton Lake Baptist Church of Houghton Lake, Michigan. I am to preach in chapel at Midwestern Baptist College on the 18th, and in a revival campaign at Mt. Tabor Baptist Church in Lebanon, Indiana, November 21-24. On Sunday of this campaign, one of our Juniata "preacher boys" is to be ordained to the ministry! He has been serving on the church staff here for several years. After Thanksgiving, I will go down to the Prairie Baptist Church of Gibson City, Illinois, on the 28th to begin a revival campaign here. In December, I am to preach at a banquet at the Bluelick Bible Church in Lima, Ohio, on the fourth, and then in the Sunday services on the 5th. I will teach a block class at the Baptist College of Ministry, December 6-17, and also fly out to Palmyra, New York, the weekend of the eleventh and twelfth to preach at the Heritage Baptist Church. Then I am to preach at Falls Baptist Church of Menomonee Falls, Wisconsin, in the services on the 19th. The rest of 2010 will be spent "home for Christmas" until Toni and I fly to Nairobi, Kenya, on New Year's Eve. Let me say briefly that we have received about $1600 for this mission, spent about $3360 ($3010 for our tickets and $350 for our passports), and need about $4400 more. We know that the Lord will provide, but do pray with us.
RICK FLANDERS