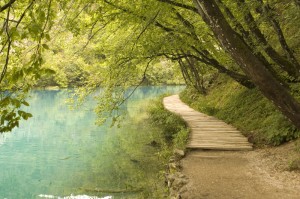 Thank you again for spending time and energy praying for us this summer, and for the revival so badly needed in the family of God today.  I'll make this report brief, partly because I recently sent many of you an unscheduled report, and also because I would like us to get quickly to praying for the ministry God has given me in the next months.
Just let me say that we saw important decisions made among the saints this summer in Rockford, Illinois (where I also got to visit the grave of Jacob Knapp—note my article on this amazing man);  at Granite City Baptist Church of St. Cloud, Minnesota; at a family camp with the people and pastor of Mukwonago Baptist Church in Wisconsin; at the Teen Revival Conference under Dr. Jim Van Gelderen; at the wonderful Fellowship Baptist Church of South Bend; at Reese Baptist Church in Reese, Michigan; among our friends at the Ann Arbor Baptist Church in Michigan; at Northwoods Baptist Church of Clare, Michigan, on the night their pastor, Jim Shuster, was ordained to the ministry; at Gospel Baptist Church in Poland, Ohio.  We also saw people saved in June at Rockford, and in July at Reese and in Ohio.  It has been a great summer so far, and it is all and always about God working.  Praying is the key, and we thank you for praying.
God has opened the door for remarkable opportunities in the weeks ahead.  Please pray for my preaching in these places at these times.
First Baptist Church of Bridgeport, Michigan, on August 2, in their Summer Preaching Conference.  Pray for me as I speak on revival in my home church on a special night (7 p.m.) when the meeting is open to and often draws folks from other Michigan churches.
Northern Michigan Baptist Bible Church up in Burt Lake, Michigan, August 7-12, in a revival campaign.
Broadview Heights Baptist Church, Broadview Heights, Ohio, August 14-18.  I am to preach here all day on Sunday, and in the annual Revival Conference, Monday through Thursday.
Grace Baptist Church of Eaton Rapids, Michigan, August 21-25, in a revival campaign.
Wilton Baptist Church of Wilton, New York, September 3-7, in a revival campaign.
Faith Baptist Church of Corona (Queens), New York, September 8-9, in a revival conference.
Lone Rock Baptist Church in New Lisbon, Wisconsin, September 11-14, in a revival campaign.
We do appreciate your faithful support in prayer.  Whether you include us on your daily prayer list, mention my ministry in family devotions, engage in special seasons of prayer for me in regard to particular divine appointments, or just pray for us after you read the update, we know God is moving in response to your petitions.  Expect to hear from me again in September.