A SURVEY OF HEALINGS IN ANSWER TO PRAYER IN THE OLD TESTAMENT
By Dr. Rick Flanders, Evangelist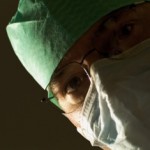 drrickflanders@gmail.com
"Turn again, and tell Hezekiah the captain of my people, Thus saith the LORD, the God of David thy father, I have heard thy prayer, I have seen thy tears: behold, I will heal thee: on the third day thou shalt go up unto the house of the LORD."
(Second Kings 20:5)
Every praying Christian has seen God give physical healing in answer to prayer.  When people get sick, we pray for them, and ask the church people to join us in praying for them.  Often remarkable things start to happen for sick people when folks are praying for them.  Sometimes they are healed, either with the help of doctors or even without medical treatment.  Many times healing comes in ways that cannot be explained by medical science.  Anybody who prays very much knows these things.
And yet many Bible-grounded Christians these days have some reluctance about praying for the healing of the sick.  This is because of concern that has been created by our reaction to the false teachings of Pentecostalism.  For a century now, Pentecostals have taught that God will heal anyone of anything if either they or those who love them just "have faith."  This is a perversion both of what the Bible teaches and of the true meaning of faith.  Because of the errors taught by the faith healers, and the legitimate interest we have in staying true to the truth, we are often reluctant to ask God to heal us or a friend from a disease.  Many Christians tend to ask for grace to endure or to die rather than to ask for physical healing.
The truth about healing is that God does heal in answer to prayer.  It is not always His will to heal, as we learn very clearly from Second Corinthians 12 where Paul asked for healing but instead was given grace to endure his thorn in the flesh (read again verses 7-10).  However, that chapter actually does teach us to pray for healing.  Paul "besought the Lord thrice" (verse 8) for the healing of his body before God came to him and instructed him to change his prayer (verses 9-10)!  His first response to the disease was to ask for healing.
One reason many modern-day Christians tend to skip the step of asking for healing and go directly to asking for grace is that they believe that God stopped giving the "sign gifts" (including healing) when the canon of scripture was closed.  When the last apostle died, the "signs of an apostle" (Second Corinthians 12:12) died with him, many think, so that God won't heal people any more.  Of course experience testifies against this idea, but the doctrine that miracles are a thing of the past has discouraged some from praying for healing.
Yet the Bible teaches that God does hear the prayers of His children for physical healing.  God is not a genie, however, granting any wish we demand.  He is a Father, minded to meet the needs and even grant the desires of His children, but letting their requests pass through His mind first.  He decides whether it would really be good for Him to give us the thing we request.  The leper came to Jesus and said, "If thou wilt, thou canst make me clean" (Luke 5:12-13).  "Can He?" is never the issue about God answering a prayer; the question is always about what He wills.  If it is His will, He can heal.  And often He does will to heal His servant, a truth often taught in the Bible.
Very instructive on this subject is a survey of what God did about healing in the Old Testament.  These accounts all preceded the coming of Christ, the coming of the Spirit, and the age of the apostles.  Under the Old Covenant that the Lord had with the nation of Israel, He promised to prevent disease among them as long as they were faithful to Him (see Deuteronomy 7:15).  This is not a promise given to New Testament believers. However, there are several Old Testament healings that have nothing to do with the Old Covenant.  If an Old Testament saint could ask for healing and get it just because of God's willingness to grant it, there is no reason why a New Testament saint cannot do the same.  Notice these instances of healing.
Do you remember when the Philistine king Abimelech was instructed to ask Abraham to pray for his household to be healed?  Read about it in Genesis 20.  Verse 17 says that "Abraham prayed unto God: and God healed Abimelech, and his wife, and his maidservants; and they bare children."
Do you recall the account of Isaac praying that God would heal the barrenness of his wife Rebekah (Genesis 25:21)?  "And the LORD was intreated of him, and Rebekah his wife conceived."
Do you remember the story of Miriam the sister of Moses being smitten with leprosy?  It is found in Numbers 12.  "And Moses cried unto the LORD, saying, Heal her now, O God, I beseech thee" (verse 13).  God delayed this healing for a period of time, reminding us that our Father makes the final decisions about physical healing. But then He did heal her miraculously and delivered her from death!
Do you know the story of the Syrian captain coming to Elisha for healing?  It is in Second Kings 5.  A little Israelite maid who "waited on Naaman's wife" had faith that her master could be healed in answer to the prophet's prayers.  She said, "Would God my lord were with the prophet that is in Samaria! for he would recover him of his leprosy" (verse 3).  And Naaman was healed.
Do you remember the prayer of King Hezekiah after the prophet Isaiah had told him that he was going to die of the disease that had taken him?  Read about it in Second Kings 20:1-11.  Apparently the death sentence was not the final word in this case, for God had the prophet go back to the king with another message: "I have heard thy prayer, I have seen thy tears: behold I will heal thee" (verse 5).  And he was healed!
In Job 42, the diseases of Job are healed when he prays for his friends.
In Psalm 6, David prays for physical healing (note verse 2).
Psalm 103 lists several "benefits" enjoyed by people who fear the Lord.  The second one listed is that God "healeth all thy diseases" (verse 3).
The prophets, when speaking of the revival God grants in response to His people's repentance, compare it to the physical healing He may grant in answer to prayer.  "Come, and let us return unto the LORD: for he hath torn, and he will heal us; he hath smitten, and he will bind us up" (Hosea 6:1).
The Old Testament teaches that all physical healing is in the hands of God, whether by nature, through physicians, or in direct answer to prayer.  "See now that I, even I, am he, and there is no god with me: I kill, and I make alive; I wound, and I heal: neither is there any that can deliver out of my hand" (Deuteronomy 32:39).  In Exodus 15 God gives Himself this name: "I am the LORD that healeth thee" (verse 26).
There can be no disputing the fact that the Old Testament scriptures encourage us to pray for the healing of the sick.  Considered with passages like James 5:14-16 in the New Testament, these scriptures lead us to believe that it is often the will of God to heal in answer to prayer.  The trouble is that we are not praying very much for healing.  May God change our hearts and minds about this matter, and may He glorify His name in answer to prayers that conform to His desires (First John 5:14-15) for His people.  The Holy Spirit can enlighten us in regard to God's will in a certain case (Romans 8:26-27), and we should pray in accord with His leading. We ought to pray with the faith that He gives about a particular sickness.  Every time we ought to consider the possibility that God may want to heal the person that is sick.  The doctor's prognosis is not the final word.  Let us approach the Great Physician not only for grace but also for healing, if it be His will.