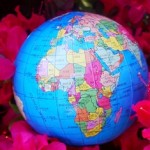 Praying Friend:
Thanks for letting me keep you posted on preparations for our mission to Kenya next year.  I have bought our plane tickets at a really good price, $1817.15, total!  Toni and I will leave on January 17 from O'Hare Airport in Chicago, and come back onFebruary 5.  Here is the update on our funds:
Amount at First Baptist Church of Bridgeport in our mission fund, prior to the purchase of these tickets: $2151.60, including $500 gifts each from Calvary Baptist Church of McMinnville, Falls Baptist Church of Menomonee Falls, and Believers Baptist Church of Winona Lake.
Amount in my personal account from gifts friends have sent for the trip: $55.
Amount left after the tickets are bought: $389.45.
Amount needed to fulfill the adjusted (down because of the good price on the tickets): $3792 (rounded).
Rick Flanders