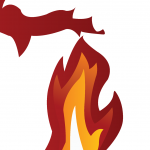 Numbers of Christians are reporting revival blessings that have come in recent month in response from Heaven to spiritual preparations for the Michigan Revival Conference, June 18-25.  Here are a few of those reports:
We are grateful to the Lord for a His growing our church recently.  4 families joined this past Sunday, and 8 have joined in the last five months.  There is a good spirit among the people.  Praise the Lord!
Jonathan Barber
Through much prayer and revival in my own heart, the Lord allowed me to lead a dear friend and his wife to the Lord.  They were being tormented and were struggling greatly.   They live in Florida and now are experiencing their own personal revival, converted from false religion to Bible believers.  I believe God is now working that spirit of revival in the state of Florida.  John 6:58
I believe we are beginning to see a little of revival amongst us at Victory Baptist Church in Marysville! I'm thanking God for the joy ( Ps. 85:6, Wilt thou not revive us again: that thy people may rejoice in thee?)He gives in the midst of serving him and other during this time. First, answered to prayer I would like to mention is our daughter and her husband, twice headed for the divorce lawyers to end their marriage. Jan.3,16 I started praying Day and night. In June of last year she repented at one of your meetings at our church. But her husband didn't want anything to do with it, continued to pray, fasting was involved. March 4,2017 they came to our couples retreat at church and have been getting things right in their lives ever since. Praise God! I cry every time I think of what God has done!!  May 6,2017, we had a mother daughter luncheon at church and my youngest daughter cleans house for this young lady with two children. My daughter was had a burden for her and her husband to be saved, we have been praying for 3 years. She would give my daughter every excuse why she couldn't come to church but accepted the invitation to come to the mother daughter luncheon and she brought her mother. She was so sweetly saved that day, the Lord has given me opportunities to have Bible studies with her and she is growing and coming to church. Wants her family saved.
My other daughter the one that we were praying for her marriage, invited her husband grandmother to the mother daughter luncheon and I had the privilege of leading her to Christ afterwards. And she is growing and coming to church.
Before coming down to Port Huron I graduated and attended Grace Baptist College and Church in Gaylord, Michigan. I had a hard time controlling my spirit. I said and did things I shouldn't have. My relationship with my mother wasn't great either. After graduating College I chose to move in with my Grandma down in Port Huron. I met a godly lady, Connee who accepted me for who I was and took me in under her wings. My mother grew angry and jealous at her because of what she had done. As time went on we attended the same churches together. We sought the Lord diligently for his will for a Pastor and for God to work in my Mother's heart. Preacher Barth came and filled the pulpit for us and soon became our Pastor. We soon became Victory Baptist, where God began a work. I went from not living a Spirit controlled life to one being controlled by the Holy Spirit. God then did an amazing work and brought revival up to Northern Michigan. My mother came down for our Mother daughter tea, where she asked Connee to forgive her. She came to the understanding that Connee wasn't out to get me but to help me. God is just so amazing! I then came to realize that my old church, Grace Baptist was going to host a couple of the revival services. I immediately began to pray, how do you want me to see this situation, Lord? He worked and softened my heart telling me that this is a great opportunity to be a testimony of what God had done in my heart and life. God is doing something great in this revival and I am excited to see more of the work that he is going to do. Would you pray with me that God will do great and mighty things through this opportunity he has given me.
Sorry I have not been able to get back with you. I have been preaching a week long revival with Lonnie Moore in Booneville, Ky. Ten area mountain churches supported the meeting. We had a high night of 250 people last night with full altars. Truly we had a touch of revival in the mountains.  Our folks are excited and praying for revival. We have had a good last few weeks at Grace [Baptist Church in Gaylord], families have joined the church the last six Sundays.  [Dr. Jenkins]
Preparation for the Conference has brought us several remarkable prayer gatherings across the state.  Meetings of revival-oriented pastors specifically called for prayer have experience the power manifestation of God's presence.  The Pastors' Prayer Retreat at Camp CoBeAc was especially led and blessed by the Lord, as any of the twenty-five attenders can tell you.  More than one church has held all-night prayer meetings for revival, blessed with the felt presence of God.  All of these powerful experiences are encouraging many leaders that God is going to answer our prayers for revival in Michigan, particularly in the sessions of the Michigan Revival Conference, and also by granting us a "Summer of Revival"!